And another blur of life happens….
.. but we've been getting out! At some point we did a little hike at Pere Marquet to try to get our mountain legs in a bit. Hiked straight up the bluff with the kids on our backs and didn't die, so we will call that a win:
Took a break at the top of the bluff:
While the boy found some sticks that he had to have:
We goofed around the lodge there a bit as well, the kids like the giant Chess set, though there game leaves a little to be desired
Another weekend we loaded up the Merc and headed down Royal Gorge in arcadia valley:
Thirsty happy hikers enjoying a drink on a warm day:
Hiking up another Bluff:
Little girl enjoying the view:
We made a quick stop at Elephant rocks on the way back to let the kids stretch their legs:
Which brings us up to last weekend where we ran down to Hugh's mountain natural area (South of Potosi) to climb to the top and so that we could play around on the Devils Honeycomb.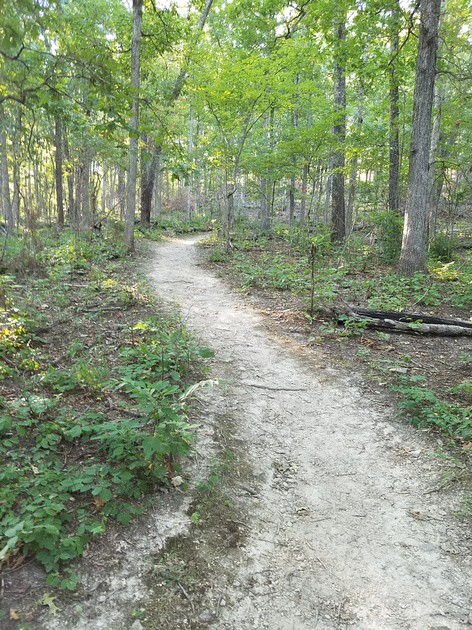 Start of the Honeycomb:
The kids loved it as the honeycomb is just the right size for toddlers to scamper over:
While we were in the areas, there is an old general store we stopped at as well:
The only other thing of note is that we are getting closer to building a house again. We should close on the land here in the next couple of weeks, so we ran out to do a rough layout of the lot with the kids. The boy helped out quite a bit:
I've got a feeling that I'll be chasing him through the field at some point…
_________________
-Benno!
(Ben-No!)
'87 XJ –
Scrapped
'94 Ranger –
Parted out
Cookie Cutter '99 TJ – Gone
'99 Mountaineer - Coming soon to a trail near you!
All our randomness and build threads can be found at
http://www.MidwestNomads.com