I hit critical mass this weekend and started a garage/shed purge, I'll add to this post as I find stuff that needs to go.
Everything is OBO, so feel free to make me an offer on something if you don't like my price on it.
TJ Moore 1" lifted motor mounts $20 (Sold), Stock TJ sway bar cover $5, TJ drivers mirror (needs cleaning, but looks to be scratch free) $10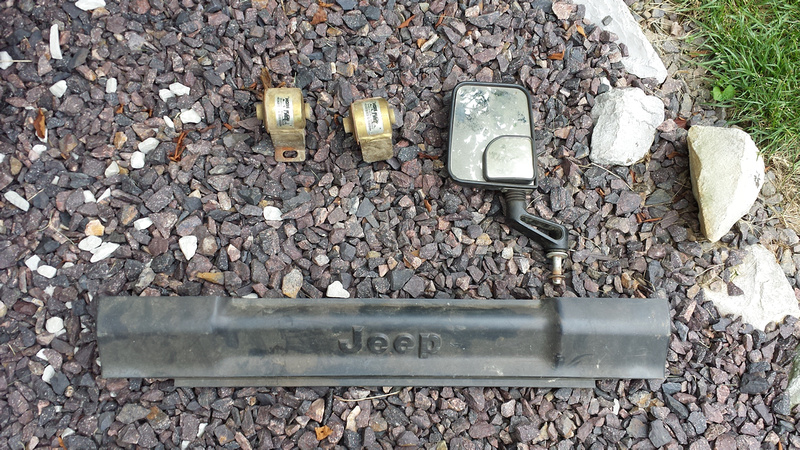 _________________
-Benno!
(Ben-No!)
'87 XJ –
Scrapped
'94 Ranger –
Parted out
Cookie Cutter '99 TJ – Gone
'99 Mountaineer - Coming soon to a trail near you!
All our randomness and build threads can be found at
http://www.MidwestNomads.com