Now making it's way to the chopping block is our '98, 5.9 Limited Grand Cherokee (ZJ). At 124,xxx miles there is a lot of life left in this one. It feels more like a luxury car than a Jeep to me, with the leather interior, power sunroof, power seats, and all the other goodies. The 3" lift and nearly new Cooper A/T3 tires remind you that it is indeed a Jeep.
All of the 5.9 Limited only parts are still installed, with exception to the leather spare tire cover, which doesn't fit the over size spare. It will be included if desired. It runs and drives really nice, but has some standard older Jeep rattles and such. There are also some chips and dings in the paint, and clear coat peel on the hood loovers, as well as a crack in each of the bumper covers. I have replaced a lot of front end parts lately to keep it up to par so it should be in really good shape for a long time. I wouldn't hesitate to jump in and drive it anywhere tomorrow.
The drivers side heated seat doesn't work, but I've found some write ups on how to fix it. I haven't wanted to remove the seat cover to mess with it. The ABS light is on on the dash because the anti-lock brakes were disconnected by the previous owner. The emergency brake also doesn't work, and I haven't investigated that at all.
I can add a list of new, and newer parts later if there's interest.
I am asking $4500 o.b.o., and would consider the right trade, but not sure what that would be.
You can post here, or call/text at 618-8oh6-96ohoh
Text is the easiest way to reach me most of the time.
Thanks, Jeremy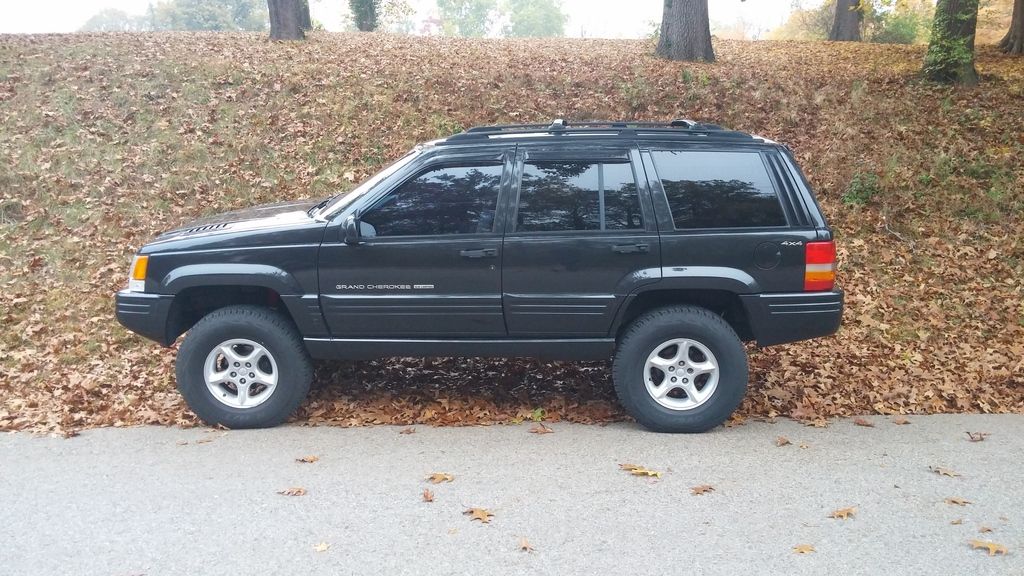 Front bumper damage: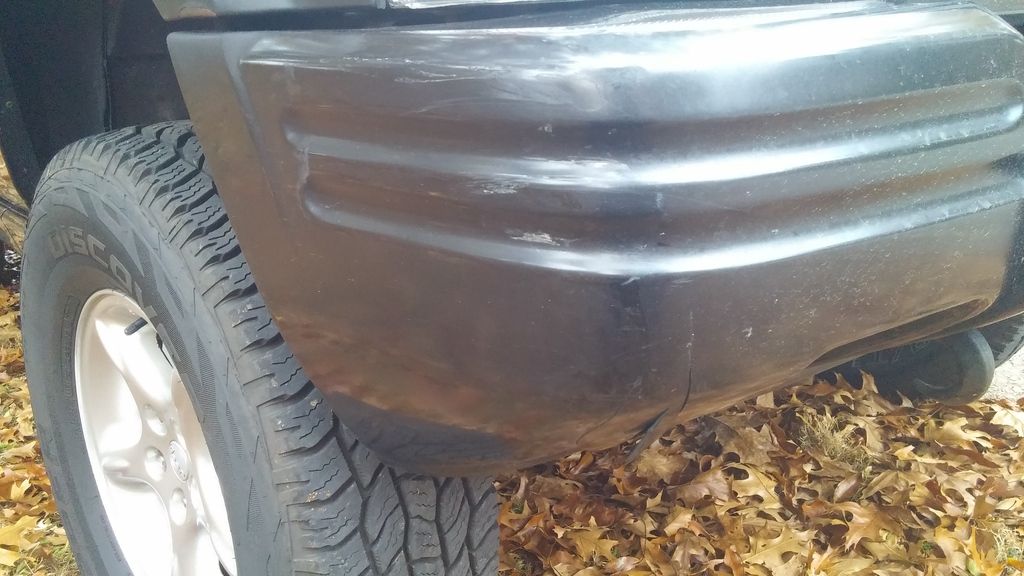 Rear bumper damage: